The Gregory Brothers are back with a country version of 'Wrecking Ball'
JUST ADDED: 5 Seconds of Summer will be rocking the stage at this year's iHeartRadio Music Festival Village in Las Vegas! The band sat down with Ryan Seacrest to break the news. Click here to buy your tickets now, before they sell out!
Listen to Miley Cyrus on iHeartRadio
It was only a matter of time before covers of Miley Cyrus' new song, "Wrecking Ball" hit the internet, but we definitely weren't expecting a country version of the pop ballad! The Gregory Brothers produced just that - complete with a banjo and acoustic guitar.
Check it out: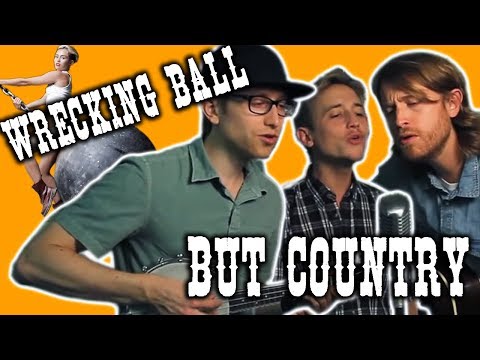 Recognize The Gregory Brothers' name? It's probably because they became internet sensations three years ago with their viral hit, "Bed Intruder Song" featuring Antoine Dobson.